Services- Structural Steel Detailing
We offer experience in every area of steel detailing and specialize in pre-existing commercial construction.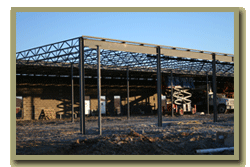 • Projects Bids – Provide accurate and precise Bids.
• Precise erection and shop drawings – CAD generated, hand checked, we pride ourselves in creating drawings to ease both shop and erection work.
• Filed Measuring – Our specialty is going out into the field and getting accurate measurements so that every job goes up efficiently